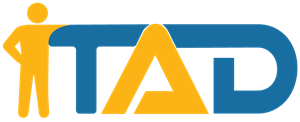 TAD – Talent Assessment and Development
TAD is a program that helps you take control of your career and drive it forward. It provides online skill assessments, customized training, and personalized development plans to strengthen current job performance and prepare you for advancement.
Sponsored by the College of Lake County, TAD assessments, training recommendations, and development plans are provided at no cost to all residents of Lake County, IL, and to individuals working for employers headquartered in Lake County. All training (free and fee-based) recommended by TAD has been carefully reviewed for quality and individual fit. TAD Employer Subscriptions provide many valuable, additional services at low cost.
Further questions? Contact TAD Support.